9

Dec, 2022
As we reach the end of the year,  it is time to reflect on how our year has been. In the upcoming festive season and our personal time-out, think about the events and experiences each of us had this year. Can this be a time to take a step towards forgiveness for things that should not have happened or words that should not have been said during the year, or even the years before?
FORGIVENESS is a personal decision we have to make in the quietness of our heart. Intuition can prompt us to start thinking about it but it is ultimately our personal action to step into it. Learning to release these feelings of disharmony is a powerfully effective tool for our personal peace and happiness. Do not miss this wave of opportunity that's provided when our spirit is knocking on the door to get our attention to be forgiving.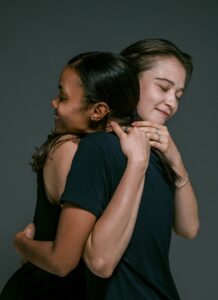 Holding onto and replaying these hurt or resentful feelings built over the year or years block our heart's care, which is important for creating harmony and a healthy balance in our system and with others. Do you know that sustained and unchecked acrimonious energy release hormones and neurochemicals that drain our system and can put our personal health in harm's way, especially if it's imprinted with lots of emotions? These negative feelings can siphon our energy levels, resilience and reasoning capacity.
Delivering forgiveness may sometimes be hard. However, it is a giant step in self-care if we can go to our heart and gently start the process even if it is a little at the time. Go beyond the mind in delivering forgiveness, reach into the heart as well as our heart has the secret sauce for forgiveness. It's the heart that adds the love, understanding and patience to stick with the intention of truly forgiving. Once the connection gets deep enough with the heart, you will feel that instant relief where forgiveness is complete.
December is a good time for a reset and for delivering forgiveness. As we prepare to start afresh with the new year, let us genuinely put our heart into our intention to forgive and free ourselves from the negativities of the old.